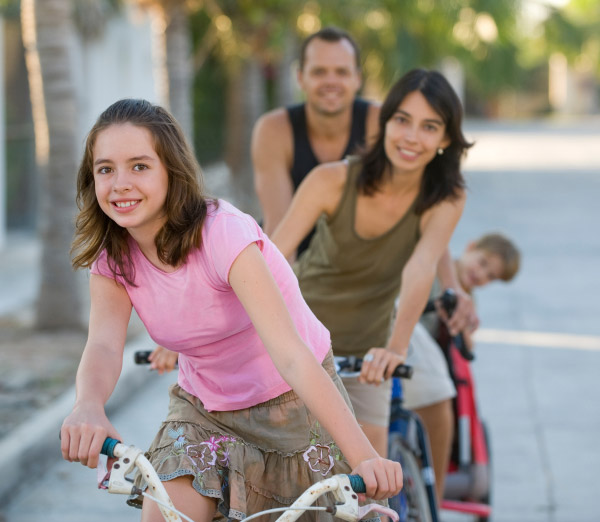 Here at Tutor Time we want to pave the way for a lifetime of healthy habits and choices. By encouraging physical activity and healthy eating habits at a young age, it puts children on the right path to a healthy lifestyle. What better way to start those lessons than as a family. Here are some ways you can keep fit together!
Get up and get going. Instead of hitting the couch after a meal, take a walk together. It does not have to be far but fresh air and a few steps together can do wonders.
Enroll your child at Tutor Time! Take a tour and see what we are all about. Choose the school closest to you
The old adage that video games produce unhealthy and lazy children is over. With advanced technology, video games are now not only fun but can active as well. Wii fit, Just Dance, Wii sports and even rock band are just a few examples of video games that can get you up and out of your seat.
Fall is one of the most beautiful times of the year, take time for a hike with the family.
Jogging not your style? Try yoga with the family! A great exercise and excellent for beginners as well.
Author Haim Ginnot said that children are like wet cement, whatever falls on the makes an impression. Lead by example and have fun!