Going fishing can be a great experience for you and your little one. Fishing with your child is not only fun but it is a great bonding experience. With the summer approaching quickly, it will soon be time to get out on that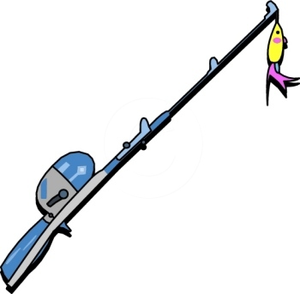 boat and make some lasting memories. However, there are some things you should keep in mind when taking the kids that will make everyone's experience more enjoyable.
Use age appropriate fishing poles. Having poles that are easy to carry and manipulate will make things easier on not only yourself, but on your child as well. A simple spincast reel should do the trick, they are simple and do not tangle easily.
Give them responsibility. Kids love to be active and involved in what they are doing. Allow them to carry their own fishing rod, or even their own little tackle box.
Teach safety! Whether it is applying bait, removing the fish, or handling the equipment it is important to teach best practices. There are some potential dangerous if not handled correctly.
Bring snacks, sun screen, bug spray and first aid basics. This will make everyone just a bit more comfortable.
Most importantly….have fun!